We can confirm that Sentara Healthcare has seen patients who tested positive for COVID-19. We are working closely with the Virginia Department of Health and the CDC to ensure they are receiving coordinated follow up and monitoring. Out of an abundance of caution we are proactively communicating with any individual who may have had potential exposure to the patients while at our hospital. We have a dedicated system task force monitoring this evolving issue and providing the latest guidance to our clinical teams and our community. We are following our infection protection protocols to ensure everyone's safety. Our hospitals remain open and ready to provide care. We will keep our communities informed as the situation progresses.
_________
Sentara Healthcare is closely monitoring the coronavirus outbreak throughout the world and in the United States.
As of March 11, there have been nine presumptive positive cases of COVID-19 confirmed in Virginia. The Virginia Department of Health reports the risk to Virginians still remains low. 'Presumptive positive' means the state testing results were positive and they are now waiting for confirmation results by the CDC.
The Virginia Department of Health is now updating its testing results daily on its website.
Since the outbreak, Sentara has taken action in the following ways to protect our patients, team members and community from the virus:
We have created a Coronavirus Task Force representing all areas of Sentara Healthcare, including physicians, Emergency Departments, nurses, materials management, emergency management, communications, and leadership to monitor and develop a response plan
We are in regular communication with the Virginia Department of Health (VDH), North Carolina Department of Health (NCDHHS), and Centers for Disease Control & Prevention (CDC) to accurately identify potential patients who meet the symptoms and travel history or have had close contact with a recent traveler from an infected area.
We have shared detailed information to all of our care teams with the proper protocol and response measures should they come into contact with a potential COVID-19 patient.
We currently have signs at all of our facility entrances with safety and hygiene recommendations for all patients and visitors. This includes all of our hospitals and doctor's offices. All of our facilities have masks available upon request.
All Sentara hospitals and facilities are prepared to treat potential COVID-19 patients. Our highly-skilled teams are trained to safely care for any potential patient while ensuring we have zero exposure to our staff and other patients.
We ask that everyone follows safe hygiene practices to limit the spread of germs and respiratory viruses. This includes washing your hands often with soap and water or an alcohol-based hand sanitizer, cleaning and disinfecting frequently touched surfaces often, avoiding close contact with people who are sick and staying home if you believe you are sick.
If you have specific medical questions, please call your doctor's office or call the VDH hotline at 877-275-8343 (877-ASK-VDH3).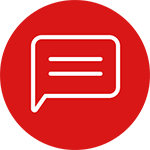 Coronavirus Assessment Tool