Thank You for Your Continued Support
We are amazed every day by the encouraging words, acts of kindness, and donations you've shared with our dedicated team members. Together, we will overcome this difficult time.
Please continue to lift each other up, and show your support for our hard-working healthcare heroes on our Sentara Healthcare Facebook page!
Today's Sentara COVID-19 update will address the following:
Information Regarding Sentara Medical Group Appointments
To minimize your exposure to COVID-19, and with your safety in mind, we are transitioning all in-office physicals and wellness visits with your primary care provider to virtual visits.
If you prefer an in-office evaluation, we expect to start offering in-office physicals and wellness visits again this summer.
If at any time you feel ill or need a medication refill, our providers are offering virtual appointments. Virtual appointments will be conducted over the phone, through a video visit or eVisit from the comfort of your home.
If you have questions for your provider, we encourage you to contact them through Sentara MyChart or the Sentara App. Our providers review their messages daily and will respond to you promptly.
We're Here For You in Emergencies, Too
Staying home is still the best way to fight COVID-19, but when it comes to your health, some things can't wait. Delaying treatment for suspected heart attack or stroke, serious injuries, severe illness, or worsening symptoms is dangerous. Sentara is prepared and able to provide you with appropriate and safe emergency care in our Emergency Departments.
When entering Emergency Departments, you can expect to be immediately separated from others based on the likelihood of COVID-19, met by staff dressed in appropriate personal protective equipment (PPE), and given a mask if you do not already have one. As a preventative measure, we are not allowing visitors in our Emergency Departments at this time, with some exceptions.
If you think you are having a medical emergency, do not hesitate to visit the ER or call 911. If it's unclear whether or not something is an emergency, call your primary physician for guidance.
Do stay home, but when you can't, Sentara is here for you 24 hours a day.

Building Healthy Habits at Home
While many of us must stay at home now to help stop the spread of COVID-19, we can turn this interruption in our regular routines into something positive by building a new healthy habit.
Here's a practical, measurable path to reach a new goal. Read the blog!
Manage Your Healthcare, Anywhere
Set Up Your Sentara Account
By setting up your Sentara account, you can securely access your health information through the Sentara mobile app or via web browser. From reviewing test results to connecting with your provider, you can manage your healthcare—when and how it's convenient for you. Click here to set up your Sentara account today.
NOTE: If you already have a Sentara MyChart account, use the same credentials to login to the Sentara app or Sentara.com.
Download the Sentara App
Once setup is complete, you can login to your account anytime through Sentara.com or the Sentara mobile app. To download the app:
Visit the App Store® or Google Play™ from your mobile device and search for "Sentara"; or
Text APP to 26320 to receive a link to download.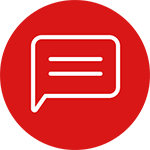 Coronavirus Assessment Tool