Thank You for Your Continued Support
We are amazed every day by the encouraging words, acts of kindness, and donations you've shared with our dedicated team members. Together, we will overcome this difficult time.
Please continue to lift each other up, and show your support for our hard-working healthcare heroes on our Sentara Healthcare Facebook page!
Today's Sentara COVID-19 update will address the following:
Don't Wait to Come to the Emergency Department
Call 911 or visit a Sentara Emergency Department immediately if you have a serious injury, severe illness, suspect a heart attack or stroke, or have worsening symptoms. Delaying treatment for any medical emergency is dangerous. Sentara Emergency Departments are open, ready, and prepared to treat all medical emergencies while keeping you safe during the COVID-19 pandemic.
While staying home is still the best way to fight COVID-19, when it comes to your health, medical emergencies shouldn't wait.
Click here to learn what you can expect when visiting a Sentara Emergency Department.
Be a Hero: Donate Homemade Masks and Other PPE
You can make a difference by donating your homemade masks and other personal protective equipment (PPE) to our healthcare heroes.
All Sentara employees have been asked to wear a mask at work. Universal staff masking provides better protection for you, our patients, and our team members during the COVID-19 pandemic.
Your homemade masks will help nonclinical staff safely assist patients and colleagues and perform other critical functions.
While we are taking every measure to conserve and appropriately allocate PPE, we are accepting additional supplies and appreciate donations of all types.
To donate homemade masks or other PPE, call your nearest Sentara hospital or 1-800-SENTARA (1-800-736-8272) Monday – Friday, 8 a.m. – 6 p.m. to schedule a drop-off. 
Click here
 for guidelines.
Virtual Therapy Services
Sentara Therapy Centers continue to provide essential therapy services with the highest level of safety for physical therapy, occupational therapy, speech therapy, pediatric therapy, and chiropractic services. Appointment options include: Video Telehealth Visits, Personal Home Visits, and In-Clinic Visits.
To schedule an appointment or learn more about Sentara Therapy Centers, call us at 855-852-9066 or visit our website.
Help Us Fight COVID-19
You can make a difference in our fight against the spread of COVID-19.  A gift of any size to the Sentara COVID-19 Community Relief Fund will help us meet the immediate needs of our hospitals, staff, and community partners.
To make financial or supply donation, please click here.
Sentara Healthcare and Truist commit $1 million to strengthen Virginia's Emergency Food Support System
Sentara Healthcare and Truist announced a $1 million grant to the We Care COVID-19 Virginia Emergency Food Support Plan, a part of the Federation of Virginia Foodbanks. This grant will strengthen Virginia's emergency food support system to provide meals and nourishment to families during the COVID-19 pandemic and beyond. Click here to read more.
Important Resources
Manage Your Healthcare, Anywhere 
You can access your health information anytime through through Sentara.com or the Sentara mobile app. If you don't have a Sentara account, set up one today.
Request a Copy of Your Medical Records
If you wish to receive a copy of your medical records, click here to print and complete our authorization form.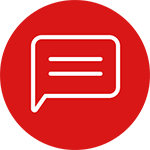 Coronavirus Assessment Tool