Thank You to Our Generous Community
We are humbled by the generosity and kindness that you have shown our team members, and each other, during this difficult time. The safety of our Sentara family and our community is our highest priority. Please continue to lift each other up, and show your support for our hard-working healthcare heroes on our Sentara Healthcare Facebook page!
This Sentara COVID-19 update will address the following:
NEW COVID-19 Online Assessment Tool
Sentara Healthcare launched an online COVID-19 chat feature to help determine if you or a loved one should seek COVID-19 testing.
The COVID-19 assessment tool will ask users a series of questions and guide them to the appropriate plan of care. To use the tool:
Click the Coronavirus Assessment Tool on the right side of this page.
Follow the prompts and respond to each question.
ALERT: In-Home COVID-19 Testing Scam
We have been notified about a scam where individuals claiming to work for Sentara Healthcare are calling residents and asking to come to their homes to conduct COVID-19 testing. No one from Sentara will call and ask to come to your home to conduct a COVID-19 test. If someone tries this tactic, deny the request and hang up.
We are heartsick that in the midst of a national health crisis, scammers would use our name to prey on our community. As a reminder, our process for screening and testing for COVID-19 is well documented here.

Manage Your Healthcare, Anywhere
Set Up Your Sentara Account
By setting up your Sentara account, you can securely access your health information through the Sentara mobile app or via web browser. From reviewing test results to connecting with your provider, you can manage your healthcare—when and how it's convenient for you. Click here to set up your Sentara account today.
NOTE: If you already have a Sentara MyChart account, use the same credentials to login to the Sentara app or Sentara.com.
Download the Sentara App
Once setup is complete, you can login to your account anytime through Sentara.com or the Sentara mobile app. To download the app:
Visit the App Store® or Google Play™ from your mobile device and search for "Sentara"; or
Text APP to 26320 to receive a link to download.
Red Cross Needs Blood Donors
With COVID-19 causing many organizations to close and cancel blood drives, the American Red Cross is asking for volunteers to donate blood and plasma.If you are a healthy adult who is willing and able to donate,please click here find a location near you.
You can still donate if you are under a stay-at-home or shelter-in-place order. By donating blood or plasma, you will help patients in need and support the health of our community during this crisis. The Red Cross follows the highest standards of safety and infection control.

Supply Donations
We are thankful to the many community partners and residents who have graciously agreed to donate supplies. For details on the supplies please review our donation supply guidelines.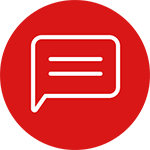 Coronavirus Assessment Tool