Today's Sentara COVID-19 update will address the following:
New COVID-19 Visitor & Patient Screening Process
New protective measures are rolling out at all hospitals and care facilities now. Everyone entering a Sentara hospital or care facility will be screened for signs of COVID-19 before entering the building.
Patients and visitors will be screened for symptoms consistent with COVID-19 such as cough, shortness of breath, sore throat, gastrointestinal (GI) distress, and fever. Anyone who screens positive will be directed on next steps and given information on seeking further care for their symptoms.
We encourage all patients and visitors to follow CDC guidance and wear a mask or face covering when visiting a medical facility.
Safely Resuming Elective Procedures
Sentara Healthcare is preparing to safely resume some elective and non-urgent surgeries and procedures beginning Friday, May 1. The decision to suspend certain surgeries and procedures amid the COVID-19 pandemic was made in accordance with state guidance, in an effort to help conserve critical resources and prepare for a potential surge of COVID-19 patients in our communities. Thank you for staying at home and following social distancing; conducting these procedures and surgeries would not be possible without your adherence to these important guidelines.
If you or a loved one are awaiting information about a delayed surgery or procedure, you will be contacted by your provider or site of care to discuss rescheduling. Patients who are scheduled and approved for surgeries or procedures must meet specific requirements, including passing standard COVID-19 screenings. Patients may be required to undergo testing for COVID-19 prior to their surgery or procedure.
Please continue to use telehealth and virtual care options as much as possible for routine care and non-urgent issues. Visit Sentara.com/GetCareNow for convenient care options. As a reminder, call 911 or visit a Sentara Emergency Department immediately if you have a serious injury, severe illness, suspect a heart attack or stroke, or have worsening symptoms.
Make the Most of Your Trip to the Grocery Store
Planning healthy meals and gathering versatile, affordable groceries when you're pressed for time and money can be frustrating and stressful.
You can make the most of your shopping trips by being organized about what you have at home before you shop so you know exactly what you need.
Find an Online Class or Virtual Support Group
During this time, we know how important it is to stay connected, stay supported, and stay informed. That's why we've moved many of our support groups and classes online.
Maybe you've been an attendee in the past, or are looking to receive some added support, either way, we're here for you!
Important Resources
Manage Your Healthcare, Anywhere 
You can access your health information anytime through through Sentara.com or the Sentara mobile app. If you don't have a Sentara account, set up one today.
Request a Copy of Your Medical Records
If you wish to receive a copy of your medical records, click here to print and complete our authorization form.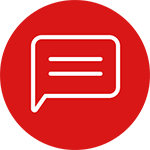 Coronavirus Assessment Tool