Sentara Healthcare Begins In-House COVID-19 Testing
Sentara Healthcare is now processing COVID-19 tests at a newly-created laboratory in Sentara Norfolk General Hospital. The initiative will allow Sentara Laboratory Services to expand patient testing within all Sentara hospitals across Virginia and North Carolina. This will shorten wait times for results by taking some of the test volume currently being sent to commercial laboratories. The goal is to incrementally achieve the capacity to complete 1,000 tests per day within a few weeks and return test results in 24 to 48 hours.
NEW COVID-19 Online Assessment Tool
Sentara Healthcare launched an online COVID-19 chat feature to help determine if you or a loved one should seek COVID-19 testing.
The COVID-19 assessment tool will ask users a series of questions and guide them to the appropriate plan of care. To use the tool:
Click the Coronavirus Assessment Tool on the right side of this page.
Follow the prompts and respond to each question.
Creative Solutions to Combat COVID-19
The Sentara COVID-19 Task Force is actively evaluating creative solutions to protect our employees working on the front lines of this pandemic. For example, we have engaged with other medical companies, churches, and businesses to acquire needed PPE. We have created partnerships with Virginia-based companies Cupron, Inc. and London Bridge Trading Company to create 20,000 reusable masks made out of antimicrobial copper-infused medical textiles.
We are also testing several methods to disinfect and reprocess our existing PPE supplies that would continue to protect our employees. The same is being done at other national health systems including Yale New Haven, Stanford, Duke and Emory. At this time, we have not asked any employee to wear a reprocessed mask that has been through our sterilization process and will not do so unless we are confident it will protect our dedicated employees.
We are also working with Old Dominion University to create 3D models of adapters to face masks, and experimenting with ventilator parts. We will share more information on this as it becomes available.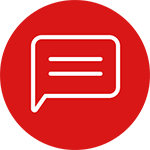 Coronavirus Assessment Tool