Thank You for Supporting our Healthcare Heroes
We are amazed every day by the encouraging words, acts of kindness, and donations you've shared with our dedicated team members. Together, we will overcome this difficult time.
Please continue to lift each other up, and show your support for our hard-working healthcare heroes on our Sentara Healthcare Facebook page.
This Sentara COVID-19 update will address the following:
We are Here for You Stay Home for Us
Each day that you stay home helps flatten the curve. You are helping us fight the battle against COVID-19! Social distancing and staying at home are key to slowing the spread of COVID-19. Thank you for limiting your time in public and around others. This is working, and we are encouraged by the positive impact this is having in our community.
Keep in mind, this is NOT the time to relax these prevention methods. Please continue to practice social distancing and staying at home. We will get through this together, and we need your help now more than ever!

Dance, Dance, Dance!
Did you see our dancing ICU team on Good Morning America? You can watch the video here!
Our healthcare heroes were highlighted in honor of World Health Day for going above and beyond during the COVID-19 pandemic and finding creative ways to deal with the added stress.
Let's all take some time to de-stress and support our healthcare heroes together. Every day at 3 p.m., while the ICU team at Sentara Leigh Hospital is dancing to the Cupid Shuffle, let's join them and dance from home. Share your dancing photos or videos on Facebook and tag @Sentara Healthcare.

Updated Visitor Policies for Maternity and Neonatal Intensive Care Unit (NICU)
The safety of our patients and team members is our highest priority. As such, our Maternity and NICU visitor policies have changed:
Maternity patients may have 1 visitor.
NICU patients may have 2 visitors.
All other visitor policies remain the same:
Visitors 12 and under are prohibited from our hospitals.
No visitors in the Emergency Department.
Patients who are at the end-of-life may have 2 visitors.
Patients with altered mental status, developmental delays or behavioral health concerns may have 1 visitor.
Minors under the age of 18 may have 1 visitor, either a parent or a guardian.
Sentara Begins In-House COVID-19 Testing
Sentara Healthcare is now processing COVID-19 tests at a newly-created laboratory in Sentara Norfolk General Hospital. The initiative will allow Sentara Laboratory Services to expand patient testing within all Sentara hospitals across Virginia and North Carolina. This will shorten wait times for results by taking some of the test volume currently being sent to commercial laboratories. Our goal is to build up our capacity so we can complete 1,000 tests per day within a few weeks and return test results in 24 to 48 hours.
Manage Your Healthcare, Anywhere
Set Up Your Sentara Account
By setting up your Sentara account, you can securely access your health information through the Sentara mobile app or via web browser. From reviewing test results to connecting with your provider, you can manage your healthcare—when and how it's convenient for you. Click here to set up your Sentara account today.
NOTE: If you already have a Sentara MyChart account, use the same credentials to login to the Sentara app or Sentara.com.
Download the Sentara App
Once setup is complete, you can login to your account anytime through Sentara.com or the Sentara mobile app. To download the app:
Visit the App Store® or Google Play™ from your mobile device and search for "Sentara"; or
Text APP to 26320 to receive a link to download.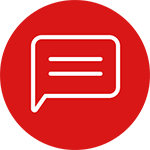 Coronavirus Assessment Tool