Sentara Facility Visitation Updates
Sentara Hospitals:
Sentara has updated its hospital visitation policy in response to COVID-19.
We are limiting routine hospital visitation to two visitors per patient in the building at any given time. Family members and friends are not allowed to gather in waiting rooms.
Visitors age 12 and under are prohibited inside our hospitals.
We will adjust for end-of-life situations when families want to gather at the bedside.
Stay in touch with loved ones via video options, telephone or email rather than in-person contact. This practice will reduce potential exposures for patients and other visitors and help us keep our hospitals safe.
Stay home if you are coughing, sneezing or have a fever, or you have traveled overseas.
Sentara Life Care Facilities
Sentara Life Care is asking all visitors to nursing and rehabilitation centers, our assisted living village and PACE centers, including family members, contractors and volunteers, to not visit these facilities until further notice.
Exceptions can be approved by site administrators and directors of nursing for end-of-life situations when families need to gather.
These restrictions are being implemented to protect the health and well-being of our most vulnerable residents and our employees.
Sentara Adopts Employee Policies to Address Coronavirus (COVID-19) Concerns
The following measures are now in place to protect our employees and their families:
Eliminating business travel through April 30, 2020.
Limiting the number of people in any employee meeting to 12.
Modifying and expanding our employee work and leave policies.
Every attempt is being made to provide work-from-home opportunities for our employees who are required to self-quarantine. Furthermore, if a Sentara employee is required to self-quarantine, or becomes ill, due to a verifiable work-related exposure to COVID-19, Sentara will provide emergency sick leave for a period of up to 14 calendar days. This is paid leave above and beyond normal sick and paid annual leave.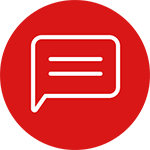 Coronavirus Assessment Tool