After two successful days of COVID-19 drive-thru screening and testing, our supply of tests is running low. Because of our limited supplies, we must temporarily close all of our drive-thru screening and testing locations, beginning at 2 p.m. on Wednesday, March 18.
We know that COVID-19 is a critical concern for our communities, so we are actively working with state and federal officials to get more testing supplies. We will continue to update you on our official Sentara Healthcare social media channels and on sentara.com/coronavirus.
If you have symptoms of COVID-19, please contact your primary care provider or the Sentara COVID-19 Call Center before visiting a Sentara Healthcare location. If it is not an emergency, we kindly ask that you remain at home.
Sentara still has the ability to test high-risk COVID-19 patients inside our hospitals. If you believe you meet the criteria for testing, please call the hospital before arriving to receive proper instructions. Please review the testing criteria on our website before leaving your home.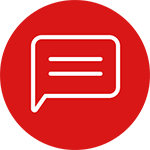 Coronavirus Assessment Tool