Postponement of Some Non-Urgent Surgery and Procedures
Due to safety concerns surrounding COVID-19 and Sentara's desire to limit the number of patients in our hospitals and facilities, we are reviewing and postponing some non-urgent surgeries and procedures to assist us with maximizing our PPE supply and our community's safety. If your upcoming surgery or procedure needs to be rescheduled, your physician and/or site of care will be in touch with you. Should a patient's condition worsen, we encourage them to contact their provider.
Supply Donations
Generosity abounds! Thank you to the many community partners and residents who have graciously agreed to donate supplies.  We welcome your kindness.  At this time, we are only taking material supplies, not food donations.
Sentara COVID-19 Drive-Thru Screening Locations for Tuesday, March 24, 2020
Sentara Healthcare will host three drive-thru screening and testing sites on Tuesday, March 24, 2020.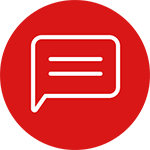 Coronavirus Assessment Tool