As a patient of Sentara Healthcare, we want to provide you with important information regarding COVID-19, including updates to our policies and procedures. This Sentara COVID-19 update will address the following:
Sentara Medical Group Appointments
Please find important information about Sentara Medical Group appointments below.
If you are scheduled for an upcoming appointment, and develop a fever or cough, please call the office before your appointment so your provider can offer guidance and recommend the best care plan for you.
You may receive a call to transition your in-office appointment to a virtual appointment, depending on your needs. Virtual appointments will be conducted over the phone or through a video visit.
If you have questions for your provider, we encourage you to contact them through Sentara MyChart or your Sentara account. Our providers review their messages daily and will respond to you promptly.
Postponing Some Non-Urgent Surgery and Procedures
Consistent with the Virginia Hospital and Healthcare Association, and other health systems, we are postponing some non-urgent surgeries and procedures. If your upcoming surgery or procedure needs to be rescheduled, your physician or site of care will be in touch with you. Should your condition worsen, we encourage you to contact your provider.
Supply Donations
The safety of our dedicated team members is our priority. While we are taking every measure to conserve and appropriately allocate PPE, we may need additional supplies and appreciate donations of all types.
How to Protect Yourself
The best way to protect yourself from a respiratory illness, including COVID-19, is to practice good hygiene. Wash your hands often with soap and water, for at least 20 seconds, especially after you have been in a public place, or after blowing your nose, coughing or sneezing. If soap and water are not available, use a hand sanitizer that contains at least 60% alcohol. Avoid touching your eyes, nose, and mouth and cover your sneeze or cough in your elbow.
Social distancing is also very important. Stay away from large crowds and put at least 6 feet of distance between yourself and others.
For more information, please visit the Center for Disease Control and Prevention (CDC) website.
Drive-Thru Screening & Testing Schedule
To meet the growing need within our communities, Sentara Healthcare will keep drive-thru locations open on a day-by-day basis as supplies allow. An updated schedule can be found on our Sentara COVID-19 screening and testing page.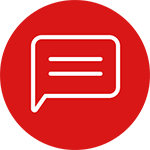 Coronavirus Assessment Tool