Sentara COVID-19 Drive-Thru Screening Locations for Thursday, March 26, 2020
Sentara Healthcare continues to offer COVID-19 drive-thru screening and testing sites in the Hampton Roads region. We will keep these drive-thru locations open on a day-by-day basis as supplies allow.
COVID-19 Test Result Turnaround
As you are aware, there is a large increase in the number of COVID-19 tests being conducted throughout the country, including Virginia and North Carolina. As a result, we are now experiencing longer turnaround times in receiving and communicating these results to patients. As of 3/25/20, it could take 10 days or longer for a patient to receive test results due to high volumes of testing.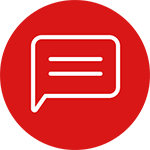 Coronavirus Assessment Tool