Sentara COVID-19 Drive-Thru Screening Locations for Monday, March 30, 2020
The following sites will be open today from 10:00 a.m. – 2:00 p.m.
Military Circle 
880 N Military Hwy
Norfolk, Virginia 23502
Sentara CarePlex Hospital
3000 Coliseum Dr.
Hampton, Virginia 23666
The most up-to-date drive-thru screening and testing information is available on our drive-thru screening information page.
Sentara Warns Community of COVID-19 In-Home Testing Scam
A Virginia Beach resident notified Sentara this weekend of a scam involving a caller who claimed to represent Sentara and offered a home visit for coronavirus testing. The caller claiming to be with Sentara told the resident they may have been exposed to someone with COVID-19, then asked to come to the resident's home to conduct a test. To be clear, this caller has absolutely no association with Sentara. The resident was correctly suspicious, denied the request and contacted Sentara. We appreciate the warning and are sharing it with the communities we serve. We have also notified local authorities.
No one from Sentara will call and ask to come to your home to conduct a coronavirus test. If someone tries this tactic, deny the request and hang up. We are heartsick that in the midst of a national health crisis, scammers would use our name to prey on worried people.
Our process for screening and testing for COVID-19 is well documented. Please refer to the criteria and self-screen before coming to a drive-through site or a hospital to request a test.
Let us repeat: Sentara has absolutely no association with this caller. No one from Sentara will ask to come to your home to conduct a coronavirus test. If someone does, tell them no and hang up. If someone knocks on your door and tries this tactic, shut the door and call the police.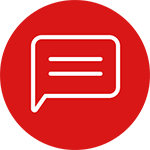 Coronavirus Assessment Tool