As we all adjust to a new way of life, Sentara is here to ensure that our community feels safe and confident when seeking healthcare services at one of our care sites.Our facilities are open and ready to care for patients, and we are taking all necessary precautions to keep them safe and clean.
Additionally, we want to provide you with information for self-care during these challenging times. Below you will find resources geared towards keeping your mind and body healthy.
Join Us for a New Live Broadcast Series:
Safe at Sentara
You will hear from Sentara experts on a variety of health and safety topics that will provide important information on when to seek care, and what to expect when you visit a Sentara facility.
Our Safe at Sentara series kicks off this Friday, May 15 at 12:15 p.m. with a safety question and answer session with Dr. Jordan Asher, Chief Physician Executive. Visit the Sentara Healthcare Facebook timeline to watch live, or if you miss it, visit the page to watch the saved video. Learn more!
And stay tuned for our next broadcast on Monday, May 18 at 7:30 a.m. for a live look at the safety practices in our Sentara Medical Group facilities. Get more info!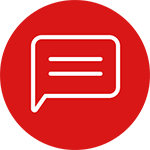 Coronavirus Assessment Tool