Today's Sentara COVID-19 update will address the following:
Welcome Back Visitors
At Sentara, the safety of our healthcare professionals and patients is our highest priority. However, we recognize that there are times when having a visitor or family member present is vital.
The following visitor policies will take effect on Thursday, May 7 at noon. This will apply to most Sentara hospitals, including all levels of care and the Emergency Department.
All non-COVID-19 patients and patients who are not under investigation for COVID-19 may have one visitor.
Neonatal Intensive Care Unit (NICU) and end-of-life patients may have two visitors.
Please note that certain Sentara hospitals may have additional visitor guidelines, so we recommend checking with the facility before planning a visit.
All visitors will be screened and have their temperatures taken by a no-touch device before entering the building and will be required to wear a mask. Sentara will provide a community-made mask to visitors who do not have their own.
Sentara is taking all necessary precautions to keep our hospitals safe and clean. You can expect all areas of our hospitals to be carefully cleaned and disinfected on an ongoing basis. All employees are also masked for your protection.
Plasma Donations from Recovered COVID-19 Patients
Sentara Healthcare has joined the FDA-approved COVID-19 plasma donation program as a potential treatment for COVID-19. If you have recovered from COVID-19, you may be able to help patients currently fighting the disease by donating your plasma. When used for this purpose, your plasma is known as convalescent plasma.
Sentara has partnered with the American Red Cross to help those interested in donating plasma. If interested, you must register as a donor through the American Red Cross website.
Cracking the Code on Food Expiration Dates
Right now, you may be struggling to find the groceries you need or want, or reaching to the back of the cabinet to see what you can cook for dinner. If so, here's a guide to help you figure out what those expiration dates really mean, and when it's safe for you to use those back-of-the-pantry products.
Mother's Day Wishes
During this time, we know how important it is to stay connected, stay supported, and stay informed. That's why we've moved many of our support groups and classes online.
Maybe you've been an attendee in the past, or are looking to receive some added support, either way, we're here for you!
Important Resources
Manage Your Healthcare, Anywhere 
You can access your health information anytime through through Sentara.com or the Sentara mobile app. If you don't have a Sentara account, set up one today.
Request a Copy of Your Medical Records
If you wish to receive a copy of your medical records, click here to print and complete our authorization form.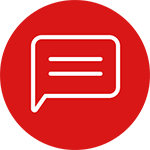 Coronavirus Assessment Tool